Complete Medical Checkup. Health Assessment
Complete Medical Checkup. Health Assessment
Dental checkup at a world-class university in the field of dentistry 
Dental checkup at a world-class university in the field of dentistry 
23.10.18
Overall health begins with good dental and oral health.
Make regular checkups a part of your routine, rather than rushing to the dentist only after a toothache.
A survey shows that the number one health regret of people entering old age is "I should have had regular dental checkups(※)
Poor dental health can lead to loss of appetite, which not only reduces the enjoyment of food, but also compromises overall nutritional status. Decreased stimulation of the brain due to masticatory dysfunction is also said to cause dementia.
Instead of rushing to the dentist after a toothache, it is important to take good care of your teeth in order to live a long and healthy life. Since it is difficult to take complete care of your teeth on your own, it is recommended that you receive professional care on a regular basis.
※Joint survey conducted by Research and the President's Editorial Team 
Center for Advanced Dental Care, Tokyo Medical and Dental University Hospital
Tokyo Medical and Dental University is highly rated as the No. 1 university in Japan, joint the 3rd place in the world, and joint the 1st place in Asia in the field of dentistry in the QS World University Rankings by field released on March 22, 2023. 
At the Center for Advanced Dental Care, a group of specialists with their own specialties provide a comprehensive approach to each patient and provide intensive dental care.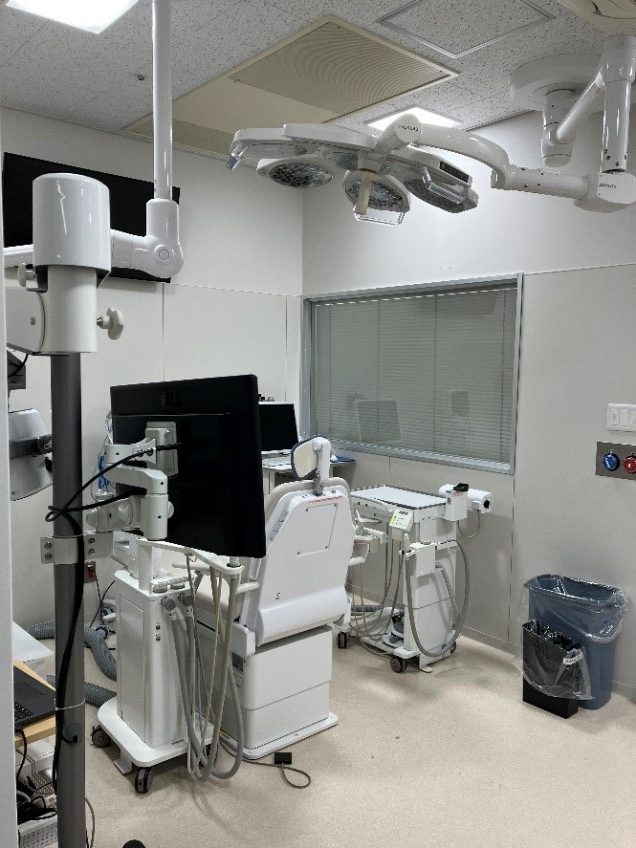 What is a dental checkup?
The Center for Advanced Dental Care provides thorough and a variety of examinations in dental health checkups. Based on the results, the Center aims to review lifestyle habits and seize opportunities for prevention, early detection, and early treatment of diseases in the oral region. In the Center for Advanced Dental Care where the privacy of a patient is protected, the process takes about 2 hours.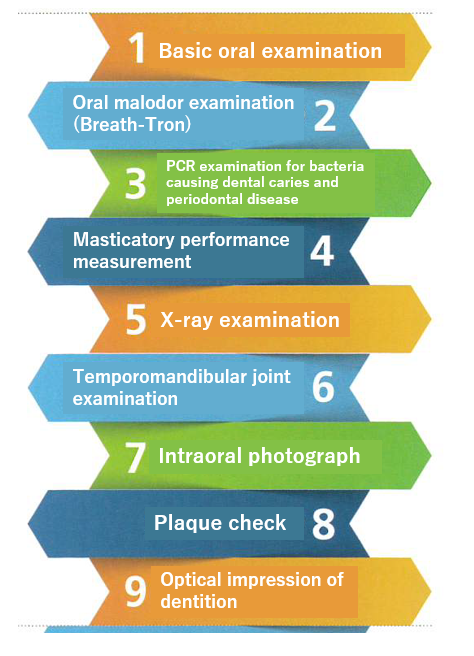 Please see a doctor if you have any of these conditions
✓Bad breath, dry mouth
✓Concerned about teeth, gum color and swelling,
✓Concerned about jaw joint noise or pain in the jaw joint
✓No particular problems, but have not seen a dentist for a while
A thorough examination can detect abnormalities and dental problems that may not be evident in the dental clinic or that may become problematic in the future. Some patients are aware that dental health is linked to overall health, and some patients take dental health checkup every year. After the dental checkup, patients can be referred to treatment according to their needs in the same advanced dental care center.
The Center for Promotion of Longevity and Healthy Life at Tokyo Medical and Dental University also provides human health checkup services, which you may also want to consider.
If foreign nationals wish to have a health checkup in Japan, please contact EAJ.